Broadband for business use only 
The Safebusiness.tech Broadband network is a private service designed to meet the data requirements of those that utilise SIP and VoIP (The safebsuiness.tech Hosted PBX or SIP Trunking products). While our suppliers Broadband network interconnects with Tier 1 National Networks for the greatest possible availability to our customers, we automatically optimise all of our circuits to prioritise VoIP traffic, maximising call quality and reliability.
Broadband Built for Voice...
All of our Broadband circuits have the same, if not better, speeds and reliability of service as those directly from the Tier 1 networks we interconnect with as we operate a low contention rate. However, all circuits from Safebsuiness.tech additionally benefit from 24/7 support from our  Technical support team, as well as a range of QoS (quality of service) options to optimise your voice communications.
With us you can choose to own your phone system or rent from us
Our pure SIP Hosted PBX solutions have the same functionality as a Traditional Phone system, as well as a host of additional features. In the simplest terms, you are able to make and receive calls to/from the PSTN Network, make your calls follow advanced routing patterns, and instantly activate any additional functionality you require, without the need for an engineer to visit.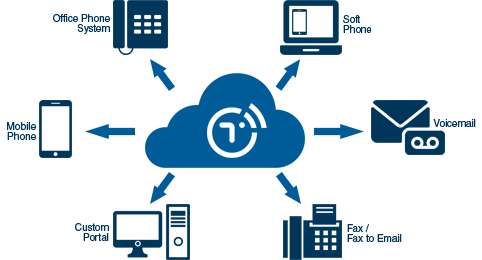 What is Hosted PBX? Hosted PBX is the cloud based delivery of a range of telecoms services via internet connections. Hosted PBX is a trusted alternative to a traditional PBX utilising ISDN or analogue lines which are generally on-site. While on-site PBXs have historically been the most common way to own a Business Phone system, the increased availability of high speed Data Connections, as well as vast improvements in software and hardware stability and functionality have led to cloud based SIP networks offering a Hosted PBX phone system and this is fast becoming a preferred telephony choice for businesses of all sizes. VoIP calls can be served to you in HD (high-definition) and are not limited to just voice, video and instant messaging are growing in popularity; communications can even be encrypted.
Do the conference calls in the right way
SafeBusiness.tech telephone conference rooms are a great way to collaborate and meet with up to 100 customers, employees or friends at any one time. Within your account portal, simply select the type of access number(s) you wish use for your dial-in to use the conference room(s). The room can be ready to use instantly with minimal setup. Call recordings start when the the first person joins the rooms and the completed MP3 is available within 30 minutes after the last person has left the room. Storage and delivery of recordings via FTP is available if required. Or we can manage everything for you and send all recordings as requested.
Conference calling can be a great asset when decisions need to be made quickly or a matter needs immediate attention. For example, if a salesperson is experiencing a problem with a product delivery to one of her clients, she can call the client while also bringing her company's customer service department on the line to rectify the situation and eliminate potential miscommunication.
Conference rooms are not dependant on Hosted VoIP phones or SIP PBXs. They can be used from mobiles or fixed lines too.
It is a very cost effective tool, it gives the personal touch and increases productivity. Conferencing is a practical alternative to business travel as frequent business travel can be very expensive when considering travel costs for all the employees or business partners who need to participate in a meeting or a seminar. The farther they travel, the more expensive it is to conduct meetings in person. In comparison, phone conferencing is accessible worldwide and will help in reducing OPEX costs.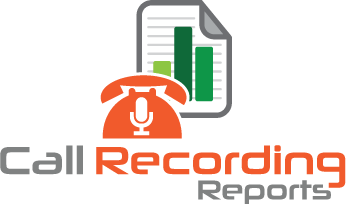 Admissable in court
Once a call is recorded, it is stored using 256-bit encryption and each recording has a unique key and modification hash (checksum) to ensure authenticity at the network generation level which makes the recording admissible in a court of law.
No archiving of call-recordings is allowed at a network level and once the defined call-recording storage period has elapsed, the recording is permanently deleted.
How does call recording work on the Safebusiness.tech platform and what are the features?
Complete Call Recording - Call recording is configurable per inbound number and/or per outbound hosted seat or SIP trunk. This allows the account holder to set recorded and non-recorded routes. If enabled, an optional warning prompt can be played to callers but inbound only.
Legal Notice - Safebusiness.tech offers a built-in recording notification to help you stay compliant with legal requirements and avoid litigation (available for both inbound and outbound call scenarios). The Safebusiness.tech platform plays a recording announcement at the beginning of the conversation to notify the customers, that the call may be recorded.
Flexible Retention - Safebusiness.tech enables users to easily configure the retention period for call recordings. Different retention periods can be selected for different types of calls to keep storage costs down.
Secure Storage and Transfer - Safebusiness.tech can deliver call recordings via FTP or  FTPS made nightly direct to the customer. Recordings are decrypted for FTP delivery otherwise playback would not be possible. Call recordings remain encrypted on network storage until the user-defined period has elapsed. Call recordings are then permanently deleted and cannot be recovered.
Fine-grained privileged access - Access to data is password-protected and provided to authorised users only. Role-based access control allows defining user's rights, such as playback, live monitoring, administration, resources access etc.
File Watermarking - Safebusiness.tech call recordings are admissible in court and Safebusiness.tech can ensure that call recording remains intact and unaltered whilst within our network
PCI-DSS Start-Stop - Safebusiness.tech can provide you with compensating controls to help negate the recording of CV2 codes. You can enable start/stop call recording via the control panel.
Stay compliant with encrypted phone calls
Safebusiness.tech is a UK provider of SIP Trunking. SIP Trunks offer a reliable, cost-effective and feature rich replacement for ISDN Circuits and analgue lines. While ISDN circuits have traditionally been favoured as a way to make and receive calls to/from your PBX, availability of high speed Data Connections, as well as increased stability in IP Platforms have led to SIP Trunks becoming a preferred option for call routing to/from the BT PSTN network.
Not all SIP Trunks are created equal...
Compared to ISDN circuits, SIP Trunks can provide far great functionality at a lower cost. SIP Trunks are instantly scaleable and provisioned in real-time. When bundled with an advanced fraud prevention service, it's unsurprising that a vast number of businesses are migrating from traditional fixed line services to a digital one.
Safebusiness.tech SIP Trunking supports most of the PBX. Feel free to ask our sales or support department to find out compatibility
Virtualise any phone number
Telephone numbers are no longer fixed to physical lines and the dynamics of VoIP allows users to instantly appoint unlimited number types to suit their needs.
Safebsuiness.tech can offer you a wide range of telephone numbers to give you the flexibility and presence that a fixed line service simply cannot do. Converting numbers to VoIP is easy and Safebusiness.tech is able to port telephone numbers from most networks into the cloud.
Safebusiness.tech offers UK wide geographic (01, 02) and non-geographic (03, 08) telephone numbers, virtual mobile (07) along with phone numbers from over 70 countries and thousands of cities internationally.
Presenting the best possible image includes getting the right phone number and is pivotal to any brand. You can create quality opportunities, generate new business or tactically target the customers you want. You'll find certain phone numbers will suit your business better than others.
Safebusiness.tech has its own OFCOM UK telephone number allocations which means that you can choose from a large pool of numbers from around Britain including London to Glasgow and Belfast.
What are 0300 numbers? - The non-geographic 0300 dialling code was introduced by telecoms regulator Ofcom in order to allow not-for-profit organisations, charities and public bodies to offer consumers a single point of contact nationally.
An 0300 number is a special type of landline-rate phone number used by government bodies, the public sector, charities and not-for-profit organisations. Unlike traditional landline phone numbers, 0300 numbers are not linked with specific geographic locations. However, the cost to call an 0300 number within the UK is always the same as calling a normal home or business landline.
Safebsuiness.tech can provide these along with other specialist service numbering such as premium rate and revenue sharing (084, 087 and 09). More info available at request.